Edgestar Triple Tap Kegerator with Digital Display - KC3000SSTRIP
What makes the EdgeStar Full Size Kegerator with Digital Display (KC3000TRIP) special? It's not that it has a digital display thermostat with a drip tray and the capability of holding oversized kegs, but that you get all of that for such a great price point! The Edgestar KC3000TRIP arrives already assembled all you need is to fill the C02 and add a keg of your favorite beer.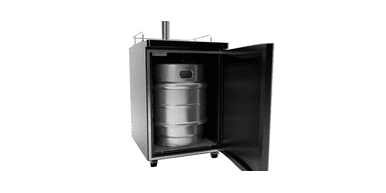 Holds Oversized Kegs
Due to its large interior, this keg refrigerator is able to hold a larger oversized bevel edged kegs. It can also fit full size half barrel kegs, pony kegs, slim quarter kegs, or up to three sixth barrel kegs.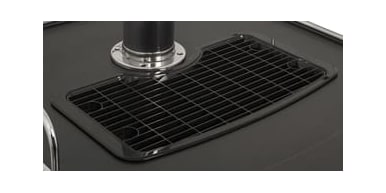 For Those Not So Sober Moments
Just like it sounds, the drip tray is there to keep everything so you don't have to. It also comes right out and is easy to clean.
Ready to Roll
Having the option for wheels makes it easy to move the kegerator from room to room as needed while entertaining.
Premium Beer Components Included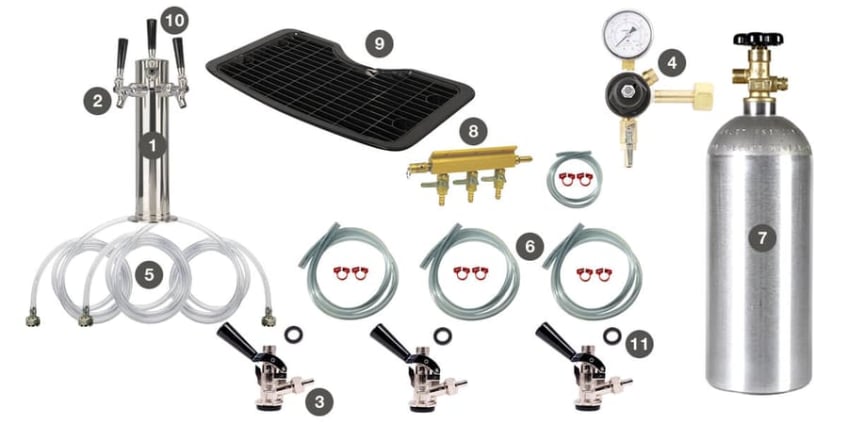 Stainless Steel Column Triple Faucet Tower
Chrome Plated Brass Faucet (3)
Domestic "D" System Sankey Coupler (3)
Single Gauge Regulator
5ft of 3/16in I.D. NSF Approved Beer Line (3)
5ft of 5/16in I.D. Vinyl Air Line (4)
5lb Aluminum CO2 tank (Empty)
Three-Way Aluminum Air Distributor
Integrated Drip Tray
Black Tap Handle (3)
Coupler Washers (3)
Installation Type: Free Standing
Manufacturer Warranty: 1 Year Parts, 90 Day Labor
Nominal Width: 24
Specifications
Oversized Keg
1/2 Barrel (124 pints)
Full-Size Keg
1/2 Barrel (124 pints)
Pony Keg
1/4 Barrel (62 Pints)
Slim-Pony Keg
1/4 Barrel (62 Pints)
Sixth Barrel Keg
1/6 Barrel (42 Pints)
Cornelius Keg
1/6 Barrel (40 Pints)
(1) Full-Size Keg
(1) Pony Keg
(1) Slim Quarter Keg
Up to 2 Sixth Barrel Kegs
Up to 2 Cornelius Homebrew Kegs
---
We Also Recommend
---