EdgeStar Triple Tap Built-In Outdoor Kegerator - KC7000SSODTRIP
The EdgeStar Full-Size Triple Tap Built-In Outdoor Kegerator is completely wrapped in stainless steel to withstand anything the elements can throw at it. Ready to serve mountain cold beer the  KC7000SSODTRIP is one of the highest quality kegerators EdgeStar has to offer.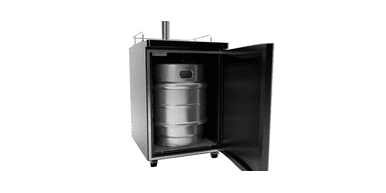 Holds Multiple Kegs
Due to its thoughtful size, this kegerator is able to hold three sixth barrel commercial kegs, oversized kegs, and smaller.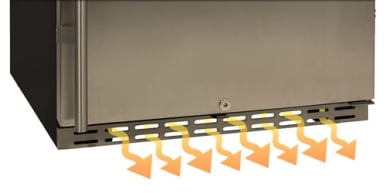 What Makes it Built-In Capable?
Simple, the front ventilation allows the KC7000SSODTRIP to be built-in into cabinetry without blocking the air flow. This is a must for kegerators to considered built-in.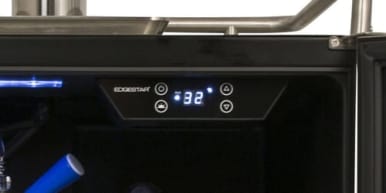 Digital Display Controls
Just one of the quality upgrades that comes with this beast of a machine.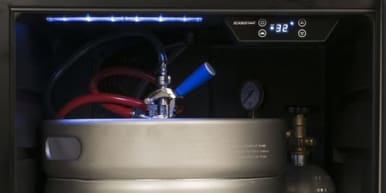 It's in the Details
Why are LED lights and Forced Air-cooled important? LED lights use less energy and don't emit any head and Forced Air-cooled makes cold air follow the line all the way up the beer tower making sure it's cold all the way to the glass.  Now that's dedication to quality. 
Premium Beer Components Included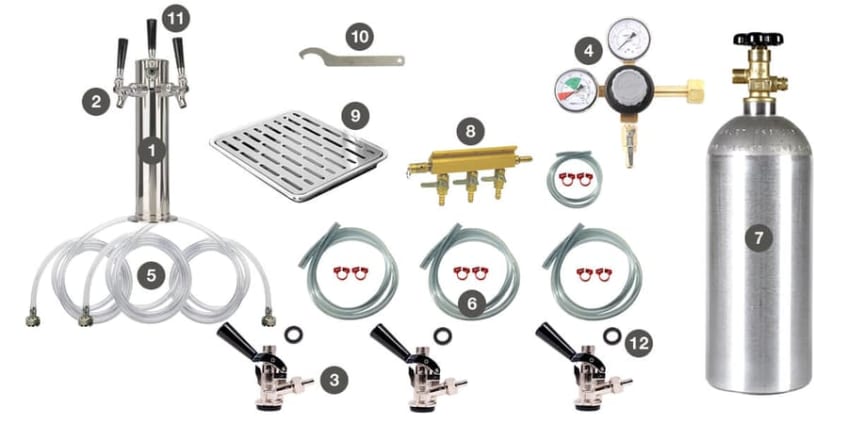 Stainless Steel Column Triple Faucet Tower
304 Stainless Steel Faucet (3)
Domestic "D" System Sankey Coupler (3)
Commercial Grade Dual-Gauge Regulator
5ft of 3/16in I.D. NSF Approved Beer Line (3)
5ft of 5/16in I.D. Vinyl Air Line (4)
5lb Aluminum CO2 tank (Empty)
Three-Way Aluminum Air Distributor
Stainless Steel Drip Tray
Spanner Faucet Wrench
Black Tap Handle (3)
Coupler Washers (3)
Installation Type: Built-In, Free Standing
Manufacturer Warranty: 1 Year In-Home, 1 Year Limited
Specifications
Oversized Keg
1/2 Barrel (124 pints)
Full-Size Keg
1/2 Barrel (124 pints)
Pony Keg
1/4 Barrel (62 Pints)
Slim-Pony Keg
1/4 Barrel (62 Pints)
Sixth Barrel Keg
1/6 Barrel (42 Pints)
Cornelius Keg
1/6 Barrel (40 Pints)
(1) Full-Size Keg
(1) Pony Keg
(1) Slim Quarter Keg
Up to 2 Sixth Barrel Kegs
Up to 2 Cornelius Homebrew Kegs
---
We Also Recommend
---